Concrete dome construction provides an innovative solution to home building. Dome homes provide security, strength, high efficiency, and low maintenance. Beyond these benefits, though, a dome home can provide something even more special: a truly custom home.
Conventional construction is often the first place people look, but it's worth researching dome homes to see what is possible. There are numerous floor plans already available, but these plans are far from a concrete dome's creative limits. With its unique structural properties, a custom home is well within reach, no matter how imaginative the dream might be.
Why Are Domes Perfect for Custom Home Building?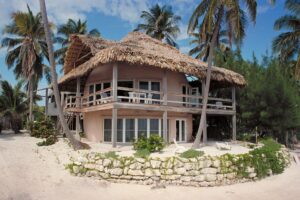 When you look at iconic dome homes around the world, you'll see that each one takes its own unique approach to what a home should be. From the Eye of the Storm in South Carolina to Xanadu in Belize, they can take on any shape, style, or size to accommodate the owner's dreams and purposes. And regardless of the aesthetics, they all carry the same benefits of reliability, energy efficiency, and security. Concrete domes can withstand hurricanes, 100mph winds, and even wildfires with virtually no damage.
In conventional construction, buildings with this kind of resilience usually require massive structural beams, pillars, and special features. But inside the steel-reinforced concrete walls of a dome home, you'll see something entirely different: a completely blank canvas. From edge to edge, there are no structural components within the dome itself. For builders, this means that they can design almost any size or shape room the future owner desires without working around support structures or stability requirements. It's unlike any other structure, and that means each dome home can be completely unique from the next.
Open Floor Plans
This blank slate offers builders and designers the opportunity to create massive open-space living areas, stunning balconies, open-air patios, and imaginative and flexible spaces without concern for structural integrity. That integrity is already built into the dome itself.
For example, the 2-story standard Orion floor plan utilizes half of the second floor as an open balcony overlooking the common spaces of the first floor. However, this same open space can be turned into additional square footage without concern of working around cumbersome pillars or supports.
Endless Room Configurations
Since none of the interior walls are load-bearing, the configuration of your rooms is not limited to engineering requirements. If you want three bedrooms on the main floor with your kitchen and living space, you can do it. But you could also simply leave the whole first level open as a living and entertaining space. Either way, you're not sacrificing strength in the architecture.
Accommodating a large master suite doesn't have to mean an entirely new floor plan just to maintain structural integrity. Instead, simply move the walls around until they meet your personal needs and wants. That's the beauty of starting with a concrete dome for your custom home design.
Custom Home Footprints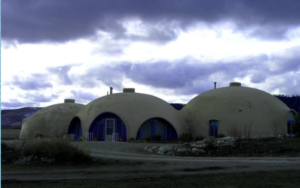 Even with standard floor plans, dome homes can come in many different shapes and sizes. But customizing home plans can be as simple as adding additional domes to the footprint. There are already 2- and 3-dome plans available, but if you need something truly unique, any number of concrete domes can be built together in any configuration you can dream of.
The Triton is a great example of a multi-dome plan, offering three separate domes that combine into a large floor plan with multiple living and sleeping quarters. But more complex custom dome homes have been built, including the Montana House near Flathead Lake, MT. 
Exterior Treatments and Finishes
While the interior customization options are impressive on their own, dome homes also offer the option of unique exterior finishes to complete the dream home's look. Custom dome homes can leave the airform on the exterior, but special ceramic, tile, and even rock exteriors are common choices.
A unique stucco-like option can create a more natural look for the home as well. Several dome homes have also gone the route of berm-covered structures, almost as if they were built into a grassy hill. From futuristic to nature-inspired, your custom home can be perfect on the inside and the outside with concrete dome construction.
Looking to build a custom home? We encourage you to check out some of our floor plans to see what is possible, as well as some starting points in your custom home journey. Our facility also has a small model dome home available for scheduled tours. Concrete domes offer some of the most flexible and energy-efficient solutions to home construction available today, all with the safety and security of a FEMA-approved safe house design. A dome home might just be your new dream home!