On the outskirts of Houston, Texas, Hillside Church has made a statement in the community since 1984. Their concrete dome church building was the largest dome of its kind when it was built, but its unique design provides more than just an eye-catching sight for the community it serves.
How Did Hillside Build Their Concrete Dome Church?
In 1984, Pastor Ronnie Trice opened the doors to Maranatha Church's new concrete dome church sanctuary. The airform that allowed its construction was the largest to date, with a 200-foot diameter and a peak height of 48 feet. And the groundbreaking technology that was required to make a dome of this size has since allowed far larger domes to be built. Today, the church has been renamed Hillside Church, but the structure remains as strong as ever.
The main structure of the church is the concrete dome, but the building entrance is framed by two towers that house the coffee shop and the children's area.
And behind the main sanctuary is a second concrete dome that houses staff offices and community rooms in a 2,830-square-foot building. With a 60-foot diameter and 25-foot height, this second part of the concrete dome church provides an additional space that is equally safe and comfortable.
A Massive House of Worship

When we say this is a massive building, we aren't joking around. The 34,000-square-foot dome can hold up to 4,000 people at one time. The foyer carries the same curved aesthetic as the exterior, with plenty of room for fellowship and conversation before entering the sanctuary. A short stairway leads to sanctuary doors.
The sanctuary within this concrete dome church includes a large raised platform with a baptismal font and space for backstage preparations. The back of the church has a mezzanine that overlooks the seating area and provides space for recording, audio, and video equipment for live sound and broadcasting.
Cost-Effective Construction
Pastor Ronnie Trice guided his congregation to the concrete dome church design for its relatively low cost to build. At a price of just under $1.2 million, the building's square foot cost runs around $36 per square foot, about $13 less than the national average in 1984.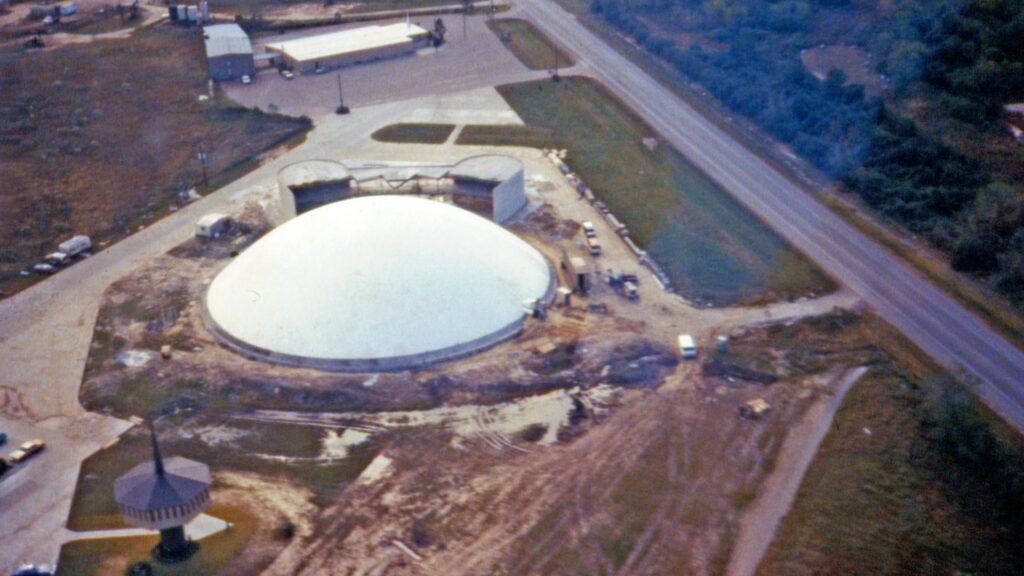 That's because concrete domes can use 50% less material to build than conventional structures. It's a more sustainable way to build, to the extent that other concrete dome churches have received awards for their efficiency and green building design. And there are no interior structures required to keep the dome from collapsing. The steel-reinforced concrete is strong enough to support itself.
But square footage costs are only part of the equation in dome construction costs. With the high thermal mass of a concrete dome structure, HVAC systems cost considerably less, even today. These systems don't have to be built to meet peak demand, but instead can be designed for median demand. This is a huge difference in operating costs since heating and cooling systems work best when they operate closer to their peak levels.
Energy Efficiency That Pays for Itself
That HVAC system we just mentioned plays a key role in this building's overall energy efficiency. According to a study performed in 1998, this specific church building could easily pay for itself in energy savings alone. After less than 14 years of putting the annual energy savings into a 7% per annum investment account, the initial cost of the building would be completely covered.
And in another 16 years, the energy savings could bank as much as 6 times the initial investment. So how is this possible? Even with a smaller HVAC system, you wouldn't expect to see this kind of dramatic savings from year to year.
But because a concrete dome church is built with airtight design and a thick layer of polyurethane spray foam, these savings are not only possible but expected. Dome homes repor the same kind of dramatic energy efficiency. One homeowner even heated their home with only incandescent bulbs in a cold Minnesota winter.
In Texas, the opposite is true: the summer days frequently hit 100 degrees or more. But in the first ten years of Maranatha Church's time in their dome, they never saw the temperature fluctuate more than 10 degrees. They didn't have to run their heat that entire time, either. Pastor Ronnie stated that they only needed to run the air conditioning for a couple of days to keep the church comfortable all year.
Safety from Nature's Biggest Threats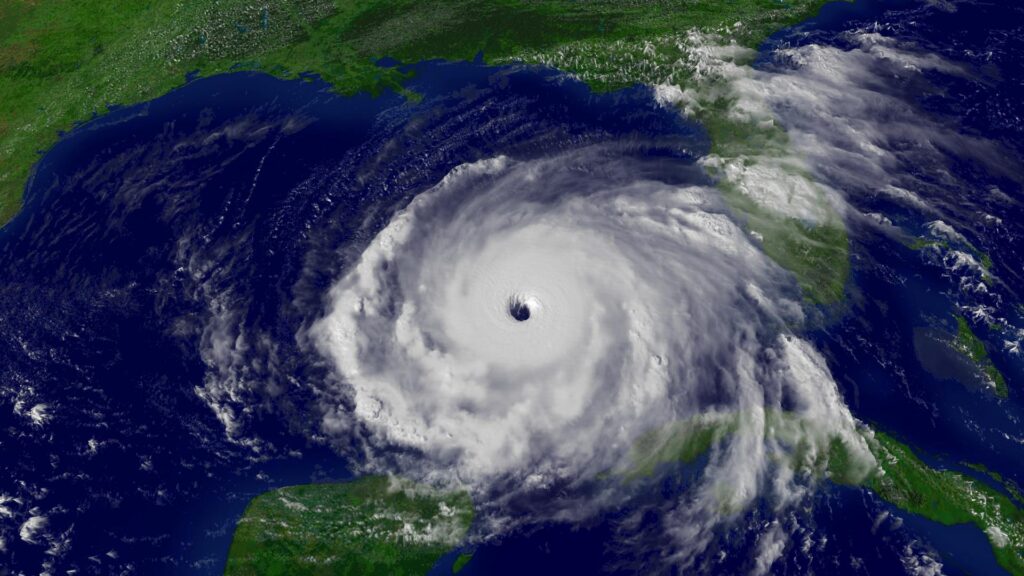 In 2005, Hillside Church was able to provide yet another benefit to its members and the community. When Hurricane Rita, the strongest recorded storm in the Gulf of Mexico at the time, made landfall near Houston, Mont Belvieu's Hillside Church experienced 100mph winds that ripped off rooftops throughout the city. But the concrete dome church and second dome building suffered no damage at all.
For us, this comes as no surprise. Nearly every concrete dome built with the process we use earns the status of a FEMA-approved safe building. Their reputation for near-absolute protection goes far beyond hurricanes. Even earthquakes, wildfires, and military might have little effect on concrete domes.
Is a Concrete Dome Church Building Right for Your Congregation?
For safety and security from natural disasters, few structures can compare to a concrete dome church. Hillside Church in Mont Belvieu, TX is one such building. This 34,000-square-foot structure withstood Hurricane Rita without any damage, all while still being able to easily host 4,000 people at one time for worship services or other events.
And if your church sees a similar need for both safety and plenty of space, a dome church building may be the perfect solution for your faith community. While 34,000 square feet may be a bit much for some churches, you can design a dome structure for any size you need. You can even include other domes, connecting corridors, and windows to perfect your new sanctuary.
At KingDome Builders, we love helping people find the best solution for safety, flexibility, and cost in one place. Our experienced designers are ready to work with you to create the ideal space for worship, community gatherings, outreach events, and education. Give us a call or send us a message to start building your new church today!